Fixed & Picture Windows Will Make
Your Design Visions A Reality
Let in a touch of nature while elevating your living space with a picture window upgrade. Our professionals can make your vision your reality.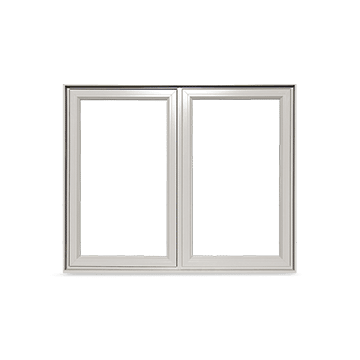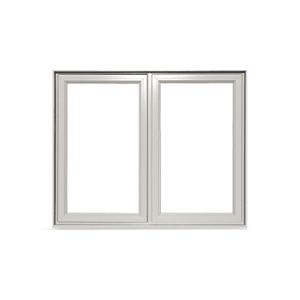 A Picture Window Can Be
Surprisingly Transformative
With our fixed and picture windows, you can bring natural light into your home, while managing and controlling your energy output. Made with double and triple pane glass, and with tight seals and premium frames, our fixed and picture windows can contain any heat and cool air in your home. Manufactured in Calgary with the latest technology, our fixed and picture windows will provide you with longevity, enhance your energy efficiency, bring in natural light, and open the outdoors into your home.
Fixed and Picture Windows Replacement & Installation
Picture Windows are ceiling-to-floor glazing that have become part of prestigious high-rise buildings, office buildings, airports, and shopping malls. But also stained glass windows are increasingly common in cottages, apartments and studios with picturesque views of the park, pond, and urban development.
Full-wall windows help fill large rooms with light, visually expand the space and make it more comfortable, as well as save on lighting.
You can buy fixed windows at Window Seal West. Our company is a fixed windows manufacturer in Canada. We have extensive experience in manufacturing and installing window construction of any complexity.
Picture windows includes installation of useful accessories that you may need. These are vandal-proof fittings, child locks, ventilation systems, mosquito nets.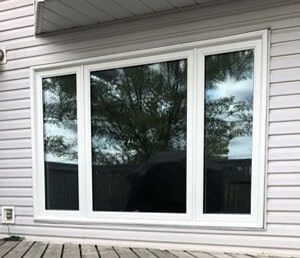 | | |
| --- | --- |
| | |
| | |
| | |
| | White (you can choose another color) |
| | |
| | |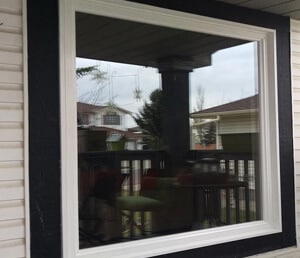 | | |
| --- | --- |
| | |
| | |
| | |
| | You can choose from white, brown, black, grey, and cream color |
| | |
| | |
Picture windows are valued for their excellent visibility, abundant natural light, as well as the ability to combine all this with high rates of thermal insulation. The number of sashes is determined depending on the width and height of the window.
You can order panoramic glazing to your liking, as it comes in two types: warm and cold. The sashes can be sliding, tilt and turn or frameless.
Window Seal West designs are based on robust and reliable PVC profiles. We supplement them with optional insulating glass units: energy-saving, impact-resistant, solar protection, soundproof, multifunctional.
Fixed & Picture Windows Are a Residential Staple
Fixed and picture windows allow you to let in natural light while elevating the value of your home. Simple, delicate and adding a pleasant to your home, you can get any customization with your fixed and picture window. We specialize in window customization and can help you select the perfect size, so you can make your home more unique than ever before.  
Our professional Calgary windows team has the expertise and resources to find high-quality fixed and picture windows for you, all within your budget and your home improvement goals. We can also help you with the installation so you can get windows that fit and look amazing in your home.
Popular Colours for Windows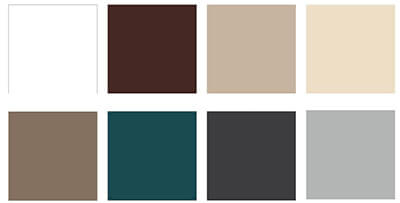 You can buy fixed windows with color coating in the tone of interior and facade. They will make the design of your house, apartment, office unique. You can match the color to the palette of the interior. Window Seal West also performs fixed and picture windows replacement. If you decided to replace the windows in the room, our manager will offer you the ideal option in terms of time and cost.
CHOOSE ANY TYPE OF FINISH & STYLE FOR YOUR WINDOW
When it comes to window replacement, homeowners are often faced with the decision of whether to choose a full frame…
Financing Options Available

No Payments 12 Months

0% Financing

0$ Down

Easy Pay Program

Affordable
At Window Seal West, we believe exceptional quality shouldn't come with a heavy price tag.
My circumstances for changing my window and door were unfortunate. Window Seal West came recommended by my insurance company and the guys' service was extremely professional with things done timely. All my questions were answered and my new stuff is more efficient and better secure than what I have before. Thanks again guys!
I love our new French doors on the patio! The design is amazing and makes our patio feel like a little café. It took a while to find the right door, but this one is perfect! Highly recommend Window Seal West if you want great design, install and service.
Quick install, done on time, these guys know what they're talking about. Sergey is really knowledgeable and helped me make the right choice for our basement windows. Cheers!
Replaced all the windows in my house. Best quote from Alex with some helpful advice. Crew came when scheduled and finished in one day. Windows are very nice! Had one glitch which they rectified with no issues. Highly recommend this company.
We hired Window Seal West to produce and install new windows and doors. We enjoyed being able to visit their showroom and see the product. The salesman Mike was helpful and knowledgeable, the estimates were done in our home immediately. The product arrived in a very timely manner. The three-man crew did an excellent job with attention to detail. The inside was finished very nicely with all the necessary trim and modellings. We were very happy with the finished product. We would highly recommend them to others.