Lighten Up Any Room With Casement Windows
Casement windows are easy to open and close. They maximize light with a single pane of glass and allow you to freshen the air while keeping your property secure.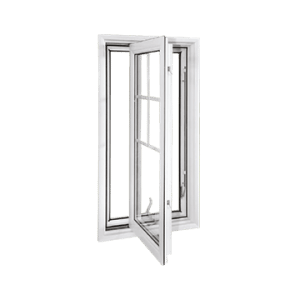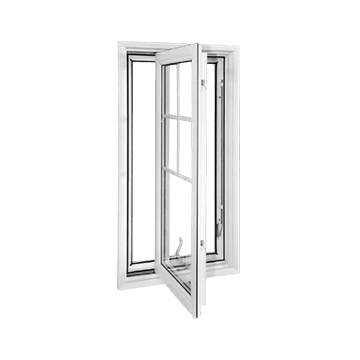 Casement Windows: A Canadian Classic
Casement windows are one of our most popular options thanks to their excellent ventilation capabilities, durability and exceptional energy efficiency. Created with heavy-duty hardware, the windows come with stainless steel hinges, ensuring long-term durability, while the addition of sash strength guarantees maximum security and insulation. With its hinge system, our casement windows offer multi-directional ventilation with its 90-degree opening (left or right, depending on preference), while also creating an airtight seal that prevents air leaks and reduces noise. With one, double or triple glass panes, our casement windows are energy-efficient, saving you hundreds in energy bills. This is a simple window style that delivers a clean appearance while enhancing the efficiency and style of your home.
Casement Windows Replacement & Installation
Why do our clients choose to order casement windows in Window Seal West? Our company is a casement windows manufacturer in Calgary. We do deliver all over Canada. We have an experienced team of professionals who can help you choose the best format, filling and design of casement windows for your space depending on features and budget.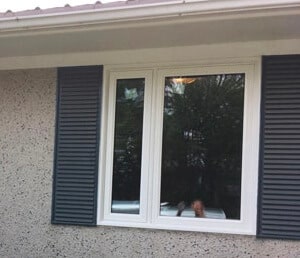 | | |
| --- | --- |
| | |
| | |
| | |
| | White (you can choose another color) |
| | |
| | |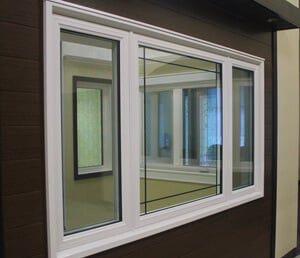 | | |
| --- | --- |
| | |
| | |
| | |
| | White (you can choose another color) |
| | |
| | |
Casement windows are the optimal decision when you choose glazing for your home or office. They are easy to use, have an aesthetic appearance both from the facade of the building and inside the interior. Window installation requires a competent measuring and qualitatively executed installation. As a result your space gets the maximum comfort and harmonious appearance.
Double casement windows are one of the most common options in glazing apartments, homes, and offices. They consist of PVC profile and sealed insulating glass. Sashes can be blank, open vertically or horizontally. For large openings over two meters wide, windows with three sashes are often installed. The load from such a design is distributed evenly across the entire base. Sashes are lighter, it prolongs the life of the fittings. The design can be completed with a sash, make sashes tilt-and-turn or turn.
The main basis of Window Seal West designs are durable and reliable metal-plastic profiles of non-toxic PVC. We supplement them with insulating glass units depending on their functionality: energy-saving, sun-protective, shock-proof, soundproof, multifunctional.
Canadian Casement Windows: Reliable, Affordable, and Versatile
With Window Seal, you will find a window style that is simple and elegant, while maintaining its durability. All our casement windows are manufactured right here in Calgary with the newest technology. Coupled with our experience, we can create a casement window in any size and color, so that it fits into your home, enhancing its functionality and aesthetic appeal. You get to enjoy a beautiful uninterrupted view of the outside world while letting in natural light and fresh air into your home. 
If window views, functionality and strength are important for you, then these are some of the best windows in Calgary and Canada. Our team of skilled installers has years of experience in handling these premium windows with care and deftness. We can ensure you get the casement windows that bring out the best in your home.  
Double and Triple Glazed Windows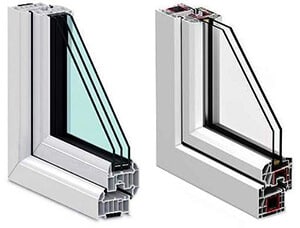 Configurations of windows can be: double-glazed and triple-glazed. Glasses are hermetically fixed in PVC profile, and the chambers between them are filled with inert gas, which provides less heat loss. Such a design is resistant to low temperatures and does not allow condensation on the inside.
Window Seal West also provides casement window replacements. If you've decided to upgrade the windows in your space, our manager will suggest the perfect option for you in terms of time and cost. You can order casement window replacements through the feedback form on our website.
Popular Colours for Windows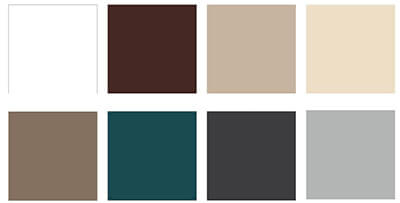 In our company you can buy casement windows with color coating to match the interior, facade. They make the design of your home, apartment, office individual. You can choose a color to match the palette of the interior. Do you want a unique solution? Look out for textured lamination. It decorates and protects the profile. The acrylic film imitates the texture of metal or wood. Casement windows in the color of wood look like wood, but are less expensive, resistant to wear and tear, and do not require special care.
Why Do Canadian Homeowners Love Casement Windows?
Casement windows are a popular choice for homeowners who want to add functionality and style to their homes. These windows are hinged on one side and swing outwards, providing maximum ventilation and unobstructed views. They can be opened and closed easily with a simple crank or lever, making them ideal for hard-to-reach areas. One of the main benefits of casement windows is their energy efficiency. Since they seal tightly when closed, they prevent drafts and air leaks, which can lead to higher energy bills. They are also great for controlling the flow of natural air into your home, helping to maintain a comfortable temperature year-round. Unlike other window types, casement windows can be opened from multiple angles, allowing for a greater amount of airflow into your home. This makes them a great option for those who live in warmer climates, as they can be used to help regulate the temperature inside your home. Additionally, casement windows are great at keeping out drafts, which can help to reduce your energy bills and make your home more comfortable to live in.
Another big advantage of casement windows is their versatility. They come in a variety of styles and sizes to fit any home's architecture and personal preferences. They can be made from different materials, including wood, vinyl, and aluminum, and can be customized with various hardware finishes and glass options. This means you can choose the perfect casement window to complement your home's aesthetic and enhance its curb appeal. Casement windows also offer enhanced security features. Since they are hinged on one side, they are more difficult to break into than other types of windows. The locking mechanism is also located within the frame, making it harder to tamper with from the outside. This added security can give homeowners peace of mind and help them feel more secure in their homes. Casement windows are a popular choice for homeowners for a variety of reasons. They offer energy efficiency, versatility, and enhanced security features, among other benefits. If you're thinking about upgrading your windows, consider choosing casement windows to improve the functionality and style of your home.
CHOOSE ANY TYPE OF FINISH & STYLE FOR YOUR WINDOW
When it comes to window replacement, homeowners are often faced with the decision of whether to choose a full frame…
Financing Options Available

No Payments 12 Months

0% Financing

0$ Down

Easy Pay Program

Affordable
At Window Seal West, we believe exceptional quality shouldn't come with a heavy price tag.
My circumstances for changing my window and door were unfortunate. Window Seal West came recommended by my insurance company and the guys' service was extremely professional with things done timely. All my questions were answered and my new stuff is more efficient and better secure than what I have before. Thanks again guys!
I love our new French doors on the patio! The design is amazing and makes our patio feel like a little café. It took a while to find the right door, but this one is perfect! Highly recommend Window Seal West if you want great design, install and service.
Quick install, done on time, these guys know what they're talking about. Sergey is really knowledgeable and helped me make the right choice for our basement windows. Cheers!
Replaced all the windows in my house. Best quote from Alex with some helpful advice. Crew came when scheduled and finished in one day. Windows are very nice! Had one glitch which they rectified with no issues. Highly recommend this company.
We hired Window Seal West to produce and install new windows and doors. We enjoyed being able to visit their showroom and see the product. The salesman Mike was helpful and knowledgeable, the estimates were done in our home immediately. The product arrived in a very timely manner. The three-man crew did an excellent job with attention to detail. The inside was finished very nicely with all the necessary trim and modellings. We were very happy with the finished product. We would highly recommend them to others.