Your newly installed windows will require some form of interior finishing (between the new window and wall). These may include a jamb extension, moulding or casing.
Features of Our Vinyl Interior Finishes
We only carry the highest quality products. Make sure your vinyl interior finishes meet your standards and your needs.
Offered in a variety of sizes, our vinyl jamb extensions perfectly complement your vinyl window. We carry solid vinyl jambs, vinyl clad jambs (wood wrapped in vinyl) as well as a variety of different wood jambs (primed paint grade, pine, oak, etc.). All three of these options can be cut down to meet most jamb depth needs.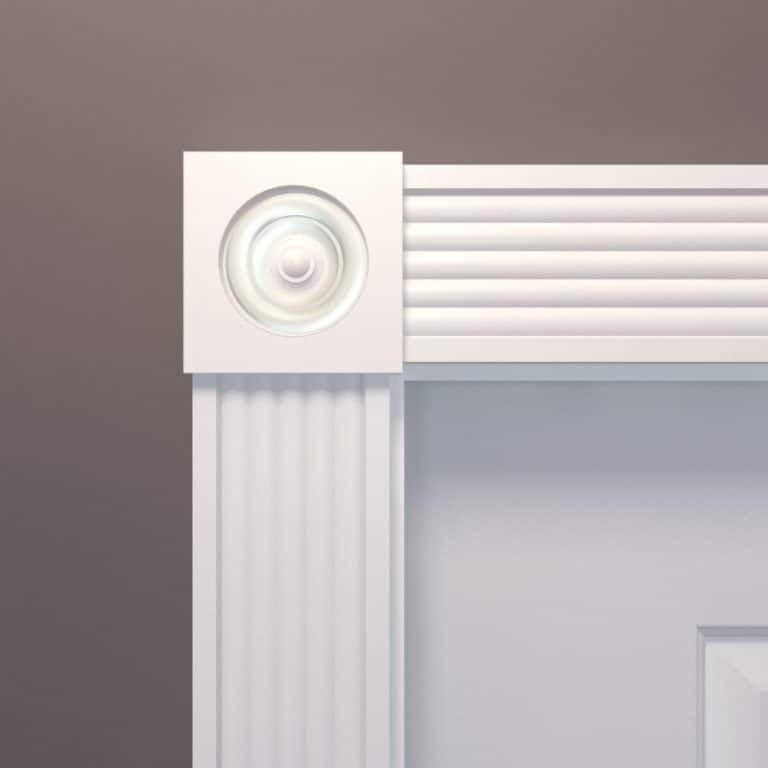 Our vinyl snap-on casing comes in a variety of sizes and styles. We want to ensure the details around your window match your window as a whole and perfectly complement the aesthetic of your home. Our vinyl casing options are accentuated with stylish rosettes or mitered corner casings.
Casing & Rosette Casing Sizes




At Window Seal West, we believe exceptional quality shouldn't come with a heavy price tag.
My circumstances for changing my window and door were unfortunate. Window Seal West came recommended by my insurance company and the guys' service was extremely professional with things done timely. All my questions were answered and my new stuff is more efficient and better secure than what I have before. Thanks again guys!
I love our new French doors on the patio! The design is amazing and makes our patio feel like a little café. It took a while to find the right door, but this one is perfect! Highly recommend Window Seal West if you want great design, install and service.
Quick install, done on time, these guys know what they're talking about. Sergey is really knowledgeable and helped me make the right choice for our basement windows. Cheers!
Replaced all the windows in my house. Best quote from Alex with some helpful advice. Crew came when scheduled and finished in one day. Windows are very nice! Had one glitch which they rectified with no issues. Highly recommend this company.
We hired Window Seal West to produce and install new windows and doors. We enjoyed being able to visit their showroom and see the product. The salesman Mike was helpful and knowledgeable, the estimates were done in our home immediately. The product arrived in a very timely manner. The three-man crew did an excellent job with attention to detail. The inside was finished very nicely with all the necessary trim and modellings. We were very happy with the finished product. We would highly recommend them to others.