For Factory-Direct Pricing on Canadian End Vent Windows
Want the cost-effective way to make your room appear larger, more enhanced and brighter? End vent windows give the look of a casement window, at half the cost.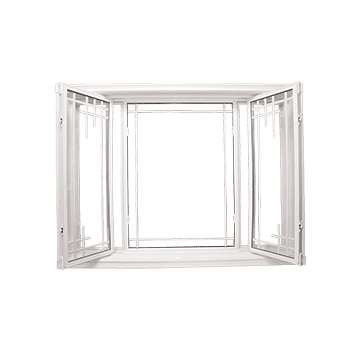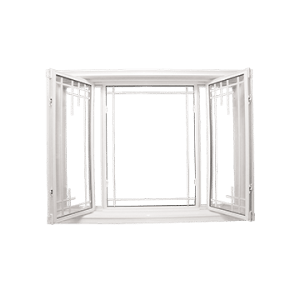 End Vent Windows Are
Economical and Effective
Window Seal West only uses the best hardware and technologies for your end vent windows. With a large opening, with a fixed centre and two outer sashes that glide, you have complete control of the thermal temperature with these windows. The four weather strips attached to the sash and frames, allow for increased energy-efficiency and tighter sealing. With quality hardware around the frames, and built with a heavy-duty action locking system, you can expect a strong window structure and enhanced security. Available in double and triple pane glass, end vent windows will be a significant investment that saves you money in the long-term. 
End Vent Windows Replacement & Installation
End vent windows are ideal for large rooms. They consist of three main parts: a fixed sash in the middle and sliding sashes on each side. End vent windows are uniquely designed with a pivot inward, making them easy to clean and service. In addition, end vent windows are fully waterproof, have reinforced welded frames and a secure locking system. Our vinyl end vent windows with end vents are built to last – a special protective coating protects the surface from fading, cracking and rusting.
Window Seal West manufactures end vent windows from quality PVC profiles. We complete them with double-glazed windows depending on the functionality: soundproof, energy-saving, shock-proof, sun-proof, multifunctional.
Configurations of glazed windows can be: double and triple glazing. Glasses are hermetically fixed in PVC-profile and the chambers between them are filled with inert gas, which provides heat preservation. Such a design is resistant to low temperatures and does not allow condensation on the inside.
Save Money With End Vent Windows
Getting an end vent Calgary windows provides an elegant piece of structure that enhances the style of your home. Conveniently positioned for easy operation and easy cleaning, you will be able to control your home's temperature while keeping your windows clean. Better yet, you can choose from various shapes and models, so it can fit with the style and decor of your home. 
Made with the highest-quality materials, and manufactured right here in Calgary, you can expect nothing but the best end vent windows with us. Our Calgary window experts will be more than happy to install your end windows, so you bring out the best in your home.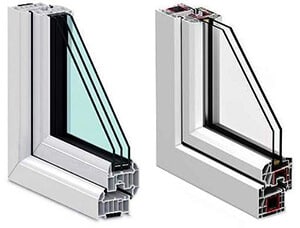 End vent windows are available in a wide range of colors, sizes and configurations. We custom manufacture each window to fit your home, complete with special features such as window grilles or custom hardware. At Window Seal West, we guarantee 100% customer satisfaction with our top rated products and window installation services.
You can buy end vent windows with a color to match the tone of the interior, facade. They will make the design of the house, apartment, office individual. You can choose the color to match the palette of the interior. If you want a unique solution? you can look at the textured lamination. It decorates and protects the profile. Acrylic film imitates the texture of metal or wood. End vent windows in the color of wood look like wood, but cost less, are more resistant to wear and tear, and do not require special care.
End vent windows have three main parts: a fixed sash in the middle and movable sashes on each side.
Keep window trickle vents open, and air vents uncovered.
Providing effective background ventilation in your home may help to reduce the severity of health problems such as those brought on by respiratory ailments like asthma.
CHOOSE ANY TYPE OF FINISH & STYLE FOR YOUR WINDOW
When it comes to window replacement, homeowners are often faced with the decision of whether to choose a full frame…
Financing Options Available

No Payments 12 Months

0% Financing

0$ Down

Easy Pay Program

Affordable
At Window Seal West, we believe exceptional quality shouldn't come with a heavy price tag.
My circumstances for changing my window and door were unfortunate. Window Seal West came recommended by my insurance company and the guys' service was extremely professional with things done timely. All my questions were answered and my new stuff is more efficient and better secure than what I have before. Thanks again guys!
I love our new French doors on the patio! The design is amazing and makes our patio feel like a little café. It took a while to find the right door, but this one is perfect! Highly recommend Window Seal West if you want great design, install and service.
Quick install, done on time, these guys know what they're talking about. Sergey is really knowledgeable and helped me make the right choice for our basement windows. Cheers!
Replaced all the windows in my house. Best quote from Alex with some helpful advice. Crew came when scheduled and finished in one day. Windows are very nice! Had one glitch which they rectified with no issues. Highly recommend this company.
We hired Window Seal West to produce and install new windows and doors. We enjoyed being able to visit their showroom and see the product. The salesman Mike was helpful and knowledgeable, the estimates were done in our home immediately. The product arrived in a very timely manner. The three-man crew did an excellent job with attention to detail. The inside was finished very nicely with all the necessary trim and modellings. We were very happy with the finished product. We would highly recommend them to others.