Discover the Benefits of Our
Canadian-Made Awning Windows
Awning windows are hinged at the top and open outward from the bottom. They allow you to let in fresh air even when it rains while keeping your property secure.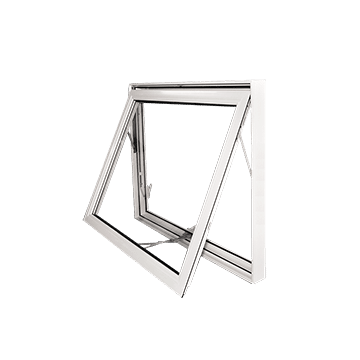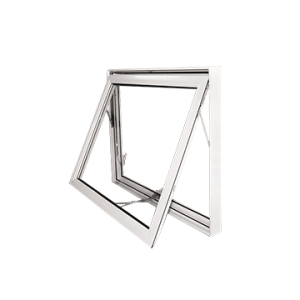 Awning Windows: Versatile and Protective
Made right here in Calgary with the latest technology, our awning windows are designed with stainless welded frames and sashes, and stainless steel hinges, guaranteeing long-lasting security, top-draw insulation and superb efficiency. The single-lever hinge system allows the window to open from the bottom and push outward, thereby reducing the chance of rain and debris falling in. With options for double or triple-paned windows, the windows are energy-efficient, reducing leakages and energy bills while preventing condensation on the windows. Flexible and versatile, you can get awning windows that fit perfectly with the decor of your home, as well as match easily with other window styles.
Awning Windows Replacement & Installation
Awning windows are fully glass operating section, which is attached on hinges to the top of the window frame. The window opens from below by turning the handle at the bottom of the window. The main differences between the awning windows and other types of construction:
multi-level locking system
concealed folding handle
easy removable screen.
Window Seal West is a Calgary-based awning windows manufacturer. We deliver all over Canada. We have an experienced team of professionals who will help you choose the best window glazing design, measure and calculate, and do window installation.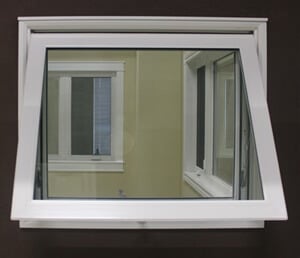 | | |
| --- | --- |
| | |
| | |
| | |
| | You can choose from: white, brown, black, grey, and cream colors |
| | |
| | |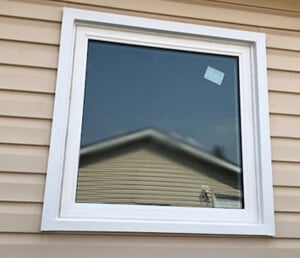 | | Energy Efficient Awning Window |
| --- | --- |
| | |
| | |
| | |
| | You can choose from: white, brown, black, grey, and cream colors |
| | |
| | |
Our windows can be installed in any room of your home or office. Their bottom-opening design makes them ideal for placement on a wall higher than many other types of windows. They can be placed over furniture or in other hard-to-reach areas, while still maintaining easy access for opening and closing.
Awning windows positioned high on the wall naturally allow plenty of sunlight into the room. By combining a number of awning windows, you can increase the light in the area, which is a huge advantage over other types of windows.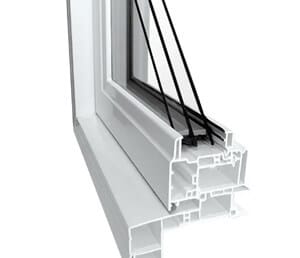 Awning windows have an airtight seal between the window sash and frame, which protects spaces from outdoor moisture. Thanks to the top hinges and the outward opening style, awning windows can also be opened when it rains without any threat of water getting in.
Due to their outward orientation, awning windows are ideal for quick and easy ventilation of the room in which they are installed. The ability to place awning windows high up on the walls increases the degree of ventilation they provide.
The tight seal formed when the awning window is closed is an excellent insulator. No more worrying about energy efficiency, cold air or noise, awning windows are virtually airtight when closed.
Awning windows can be upgraded with a wide range of options, including high-performance glazing, insect screens, decorative options and custom configurations. You can easily combine curtain wall windows with the decor of the rest of your home to create a seamless, natural look.
Awning Windows Are the Perfect Fit For Your Home
With awning windows, you have the opportunity to enhance the beauty of your home while maintaining its functionality. They provide you with the chance to bring in the fresh air and ensure that no rain, snow or debris ever comes in when the weather is terrible. They are easy to use, durable and energy-efficient. 
By sourcing and manufacturing these windows right here in Calgary, we can create a custom-made version just for your home. Coupled with our factory-direct prices and commitment to professional window replacement or installation, we are the provider that is hard to beat in Canada. Get the awning windows that bring out the best in your home.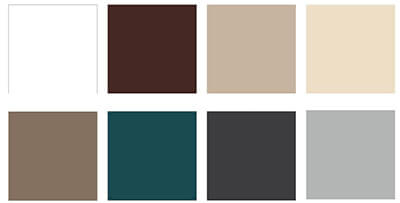 You can order awning windows with a color coating to match the tone of the interior, facade. They will make the design of the house, apartment, office original. The color can be matched to the interior palette. The company Window Seal West also provides awning windows replacement. If you have decided to replace your windows, our manager will offer you the ideal timing and cost option.
CHOOSE ANY TYPE OF FINISH & STYLE FOR YOUR WINDOW
When it comes to window replacement, homeowners are often faced with the decision of whether to choose a full frame…
Financing Options Available

No Payments 12 Months

0% Financing

0$ Down

Easy Pay Program

Affordable
At Window Seal West, we believe exceptional quality shouldn't come with a heavy price tag.
My circumstances for changing my window and door were unfortunate. Window Seal West came recommended by my insurance company and the guys' service was extremely professional with things done timely. All my questions were answered and my new stuff is more efficient and better secure than what I have before. Thanks again guys!
I love our new French doors on the patio! The design is amazing and makes our patio feel like a little café. It took a while to find the right door, but this one is perfect! Highly recommend Window Seal West if you want great design, install and service.
Quick install, done on time, these guys know what they're talking about. Sergey is really knowledgeable and helped me make the right choice for our basement windows. Cheers!
Replaced all the windows in my house. Best quote from Alex with some helpful advice. Crew came when scheduled and finished in one day. Windows are very nice! Had one glitch which they rectified with no issues. Highly recommend this company.
We hired Window Seal West to produce and install new windows and doors. We enjoyed being able to visit their showroom and see the product. The salesman Mike was helpful and knowledgeable, the estimates were done in our home immediately. The product arrived in a very timely manner. The three-man crew did an excellent job with attention to detail. The inside was finished very nicely with all the necessary trim and modellings. We were very happy with the finished product. We would highly recommend them to others.