The Best Warranty & Installation On All Windows
Complete your window project in confidence when you partner with the professionals at Window Seal West. Our technicians are skilled, and we stand behind our warranty 100%.
Window Replacements You Can Rely On
Whether you're upgrading to energy-efficient windows or you want to give your home a makeover with a more decorative style, you can count on our professional team to take your window replacement project seriously. We have more than 10 years of experience providing window installations throughout Canada, and we only work with passionate professionals who are committed to excellence in their work.
Your goal is to improve the appearance and functionality of your home, and our goal is to bring your vision to life while working with your budget. We take the time to select the right windows for your home, and we source quality products that will last for years to come.
Window Installation Process
Whether it's a misguided baseball or storm damage, sooner or later most homeowners will have to deal with replacing their windows, a chore that is not high on any handyman's list of things they want to do with their spare time. This could involve full window repair, replacement of window screens, or installing an entire replacement window. No matter the reason for the work, you really need to take a few things into account before heading for the building supply store. The first consideration is the age of your home. Older houses, particularly farm-style, inner-city homes, or country houses, tend to have very old types of windows, consisting of wooden sashes and hardware that are no longer at the window efficiency standard. Luckily for you, here at Window Seal West, we can provide you with the top of the line, highest standard windows at affordable prices using our flexible budgeting methods, no matter the home or budget, our teams here can provide you with the best window replacements in Western Canada.
Here at Window Seal West, we offer a vast line of vinyl replacement windows. Whether you require a replacement of a single home window, or you wish to upgrade your entire residence with more energy-efficient and gorgeous windows, Window Seal West supplies you with whatever you require. Our products are made right here in Calgary, certified by the Canadian Standards Association, and custom-made for your house by our team of well trained and educated window specialists.
We provide a range of designs as well as sizes to suit every one of your needs, including vinyl, casement, awning, sliding, single/double sliding, single/double hung, custom shaped windows, and many more to make your home more energy-efficient but also offer you with a one of a kind visual charm. Whether you wish to add to the value of your residence or get rid of those cold drafts, Window Seal West has the right selection of windows at the best prices.
Is it time for new windows? We understand the need to replace older windows because they can increase your energy bill and negatively impact the appearance of your home. This is why we're committed to providing quality windows at factory-direct prices. This allows more residents to upgrade their windows and enjoy savings on their energy bills. We can work with all window styles, and our professionals are trained to select the right windows to suit the unique needs of each property. Our passion for windows and doors has earned us an excellent reputation as a leading provider of window installatons across Western Canada.
My circumstances for changing my window and door were unfortunate. Window Seal West came recommended by my insurance company and the guys' service was extremely professional with things done timely. All my questions were answered and my new stuff is more efficient and better secure than what I have before. Thanks again guys!
I love our new French doors on the patio! The design is amazing and makes our patio feel like a little café. It took a while to find the right door, but this one is perfect! Highly recommend Window Seal West if you want great design, install and service.
Quick install, done on time, these guys know what they're talking about. Sergey is really knowledgeable and helped me make the right choice for our basement windows. Cheers!
Replaced all the windows in my house. Best quote from Alex with some helpful advice. Crew came when scheduled and finished in one day. Windows are very nice! Had one glitch which they rectified with no issues. Highly recommend this company.
We hired Window Seal West to produce and install new windows and doors. We enjoyed being able to visit their showroom and see the product. The salesman Mike was helpful and knowledgeable, the estimates were done in our home immediately. The product arrived in a very timely manner. The three-man crew did an excellent job with attention to detail. The inside was finished very nicely with all the necessary trim and modellings. We were very happy with the finished product. We would highly recommend them to others.
Casement Replacement Windows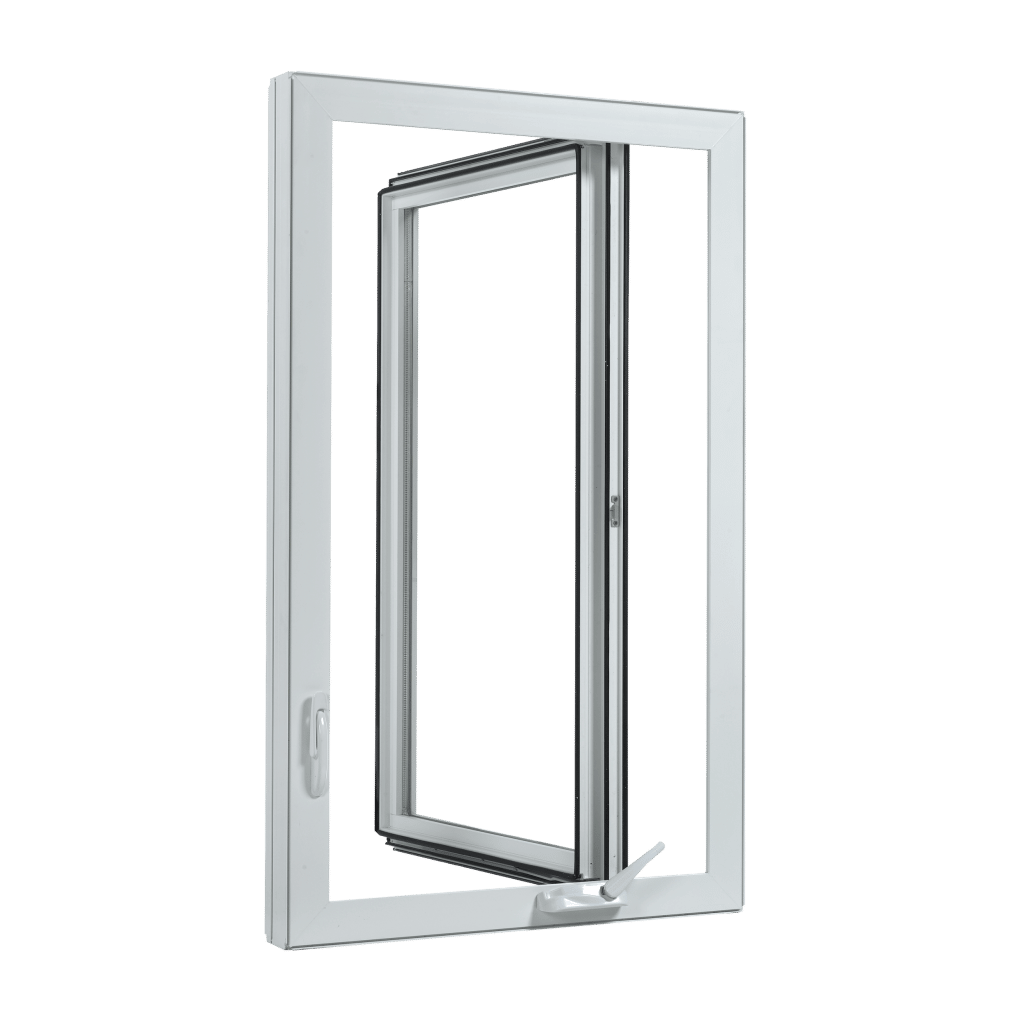 Windows are an extremely important aspect of any kind of building and can make all the difference to the property's feels and look. With the ideal windows, you can make your residence truly stand apart from the crowd, offering it a unique as well as stylish appearance both in and out. Whether you are carrying out a full home renovation or you merely desire to change the windows in your house, this type of enhancement can not only make your home feel and look far better but can likewise add worth to your home. Casement windows are a popular option among homeowners nowadays, and this is due to the fact that they not only look excellent but they can additionally make a distinction to the way your home feels. The exceptional airflow supplied by these windows will certainly guarantee that your house can take pleasure in fresh air whenever you desire, and you will certainly discover them very easy to clean and maintain, saving you the hassle of maintaining the inconveniences that older windows may bring.
Appreciate a traditional and ageless appearance with these replacement casement windows!
With casement windows, you can provide your home with a really gorgeous appearance that is both stylish and elegant. Visitors to your home will be thrilled when they see the windows, we can also assure you that residents of the house will enjoy the modern-looking sleek replacement windows as well. Whatever the style or design of your home, these windows will certainly fit in beautifully, as well as can give the entire residential property a facelift. For truly easy upkeep and also a fantastic coating, you can get these casement windows in vinyl frameworks and in a choice of colors. These replacement windows will be included in the beautiful coating of your windows, and you will not need to worry about constant repair work needed from storm and wind damage, nor will you have to repaint the frames often as you would with traditional wooden frames. Since casement windows have side hinges and open outwards they are perfect for tough to get to areas within the residence, as well as being an outstanding replacement window for a great view of the outside.
Customize your windows to suit your needs as well as taste.
You can take pleasure in a series of optional additions with these windows that can add a lot to the overall look and feel of your new replacement window. You may want to opt for grid windows, which offer a truly elegant surface, you can also select from a vast array of accessories such as locks and handles to give your new replacement windows the perfect finish your home deserves. If you are looking to get a good deal on replacement casement windows look no further than Window Seal West, our team of highly specialized technicians and designers can make the perfect replacement window for you.
At Window Seal West, we believe exceptional quality shouldn't come with a heavy price tag.
Sliding Replacement Windows
A sliding replacement window is an up-right window with sashes that relapse back and forth. It is very similar to a double-hung window flipped on its side. This replacement window opens up by moving the sashes to one side or another.
Sliding windows function well on wall surfaces where there isn't a great deal of vertical height, yet there is plenty of horizontal area. They use a more modern appearance than the conventional early American style double-hung windows.
There are many benefits to installing sliding replacement windows, however, most aspects fall into four categories:
Easy sliding action: Each Window Seal West sliding home window gives smooth operation on tandem brass rollers making both opening and closing practically effortless.
Minimal air seepage: Particularly made air barriers as well as weather stripping technology significantly decrease air leakage.
Easy to clean: The sashes raise out of the window frame for very easy cleaning of your new
replacement sliding window.
Power-efficient glass packages: Window Seal West deals with a selection of glass bundles to fulfill your energy efficiency goals.
Window Seal West supplies several models of sliding home windows created to appeal to a wide range of property owners. Whether you're looking for an affordably priced vinyl replacement window, an environmentally friendly fiberglass replacement window, or an architectural-grade replacement window, we have the slider window for you. We offer thousands of potential design and color combinations, so we are confident you'll find the best window for your project.