It's that time of year again: your windows are sweating.
What does it mean? Is it bad? Why does it happen in winter? What's the best course of action to take with your windows in Calgary?
We answer these questions by taking a look at sweating windows.
Everything You Need to Know About Sweating Windows in Calgary Winter
What does it mean?
Sweating windows is actually a very common term that you've heard before: condensation.
That's right, sweating windows mean that condensation is occurring in your household, particularly on your windows. And yes, as you might as well know, it's not good when condensation starts occurring.
Is it bad?
Condensation is bad news in multiple ways. It highlights that:
There are thermal and insulation problems in the home
It can result in mold and mildew growth, which is terrible for your health
Raises the humidity levels in the home, resulting in higher energy usage, and therefore, more expensive bills
Can damage the windows, such as stains, thinning and little black dots around windows. It might result in costly window replacement
Why does it happen in winter?
Basically, condensation is when humid air comes into contact with a cold surface, and condenses the gas into a liquid.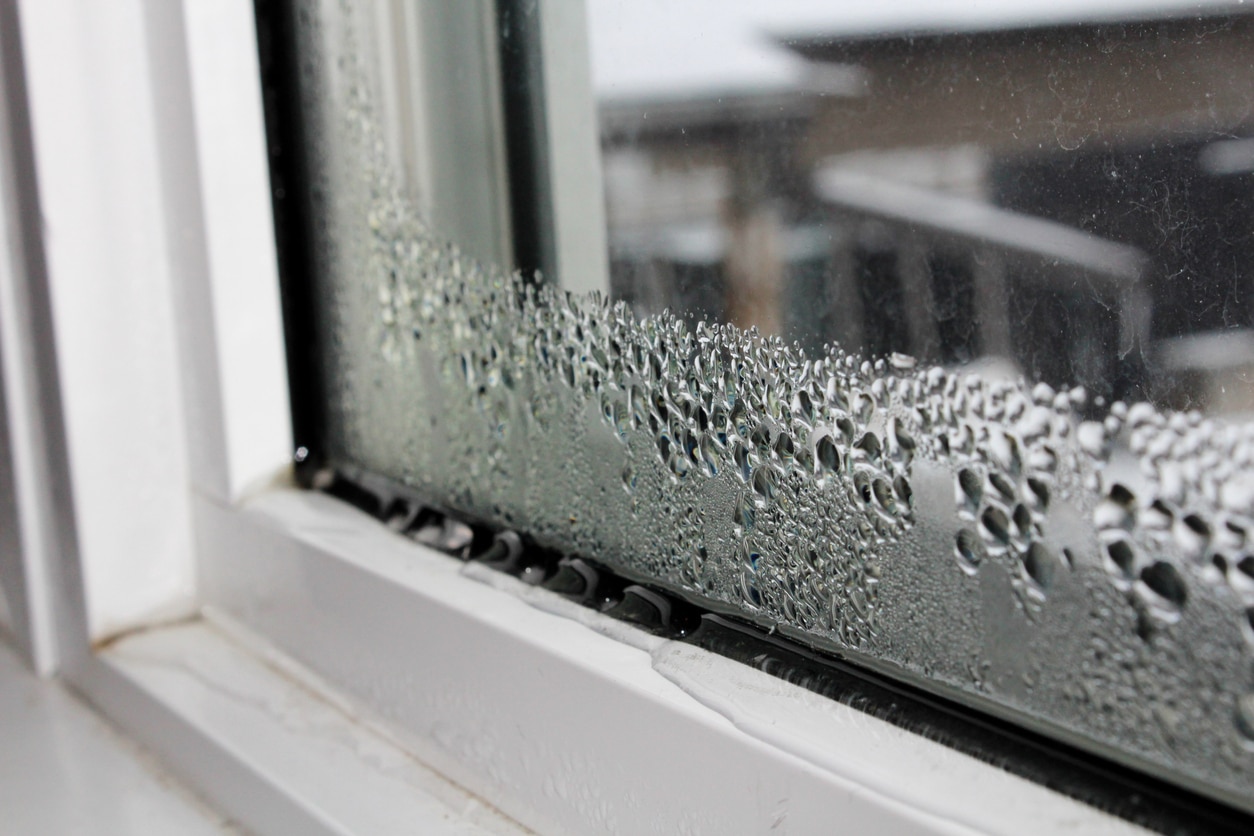 It happens in winter because the heat from your home's interior (thanks to the furnace) touches the cold surface (the window, which is cold from the outside), thereby creating the sweating sensation.
What's the best course of action to take with your windows in Calgary?
There are a few ways that you can combat the condensation in your home and windows:
Buy a dehumidifier – A dehumidifier will remove the moisture in the air and keep it off your windows. Place yours near the windows that sweat the most.
Buy a moisture eliminator – This unique device eliminates moisture in the air (similar to a dehumidifier), but with the added bonus of making your home smell great.
Make use of fans in hot spots – The kitchen and bathroom are hotspots for condensation, so make sure that you maximize a fan to build up airflow. These areas can make your house extremely humid, increasing condensation.
Unblock and clean your vents – Blocked up or dirty vents can deny airflow and cause your home to be stuck in motion. Clean your vents and run your system to increase airflow. (Read our blog about the best window insulation tips for winter!)
Ensure that your home is locked down tightly – Leaks, holes, and poor connections can lead to poor ventilation, which leads to poor flow of air and circulation. Make sure your home is covered so airflow is consistent.
Cheap windows – Poorly designed windows in Calgary can be a problem for condensation. If you notice that your windows aren't up to scratch, replace them as soon as possible.
Remember, when not addressed, condensation can lead to mold, fungus, and rotting wood. It is dangerous for the integrity of the home's structure, and most importantly, for your health. If you notice sweaty windows in winter, take action quickly.
For all of your window replacement and installation needs, Window Seal West will provide professional and quality service. Window Seal West is your 100% Canadian-owned window replacement and installation company serving Calgary, Edmonton, and Red Deer. For the best in high quality, energy-efficient windows and doors at factory direct pricing, Window Seal West has you covered. Questions or comments? Contact us by phone at 1 (877) 818-4211 or email us at [email protected]