During the winter, water vapor and condensation collects on your windows and turns into ice. While this may look harmless, the ice can cause several problems from discoloring the coating, rotting the wood, and causing mildew/mold to build up. Here are some helpful tips to prevent the ice from building up on your windows before it creates these problems.
6 Ways To Protect Your Windows From Ice Build Up This Winter
Use a Dehumidifier
As you can imagine, the problem often originates from the water vapors inside your home. To minimize air moisture, you want to run a dehumidifier. A dehumidifier will prevent the water condensation, especially if you run it near your windows. A decent dehumidifier can run you anywhere from $100 to $200 if you don't have a setting for it if you don't have an advanced HVAC system.

Test Different Humidity Levels
If you can control the humidity levels with a central HVAC system, then play around with different levels. It can be hard to figure out the sweet spot where the air isn't so dry and doesn't lead to ice forming in your windows. The testing can mean having to go through several days of discomfort, but it's worth it at the end of the day. It's a small price to pay for extending the lifespan of your windows.

Consider Double-Paned Windows
If your Calgary windows are single-paned, then you should consider switching them out for double-paned windows. Double-paned windows have a layer of glass that provides extra insulation. What you'll find is that these windows are less likely to develop frost in the winter. They also help you save a lot of money on your energy bills due to the fact that they do a better job of preventing heat from escaping. Contact your window company in Calgary for more details.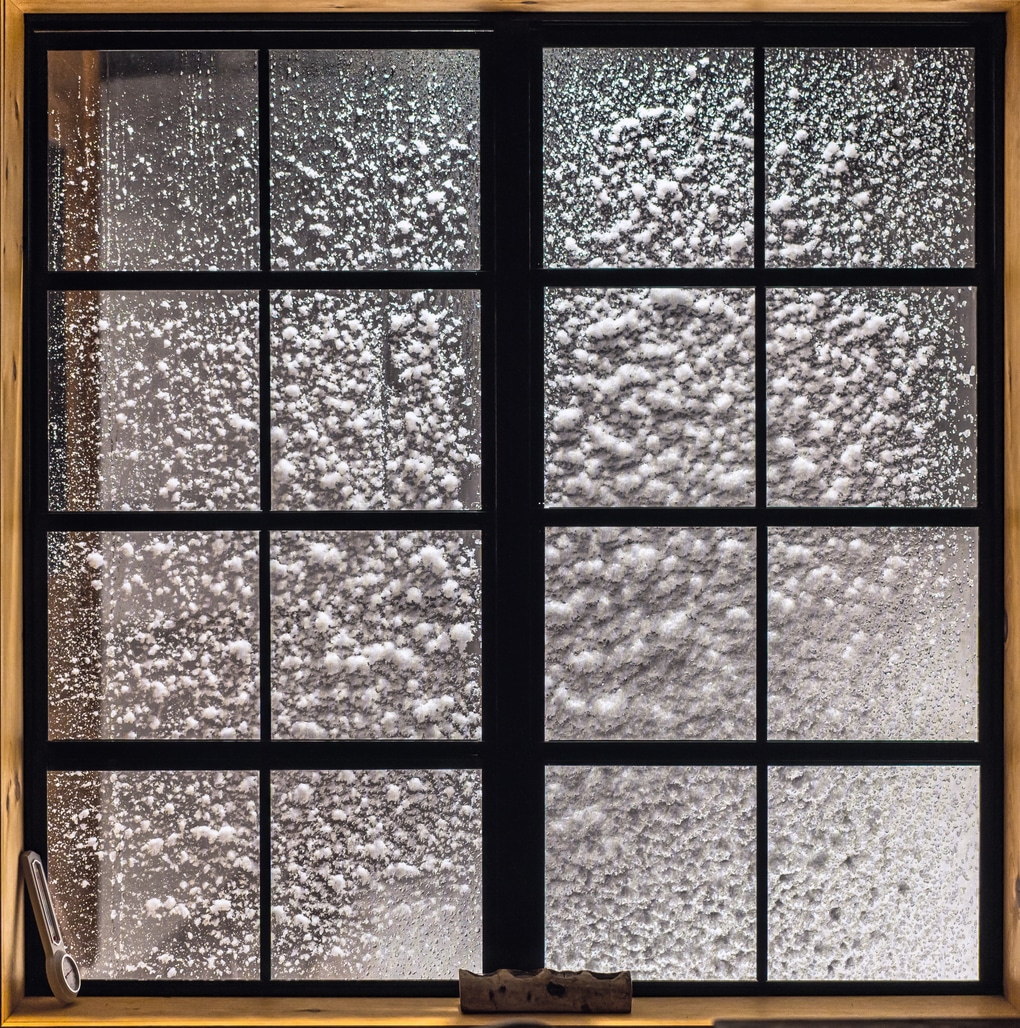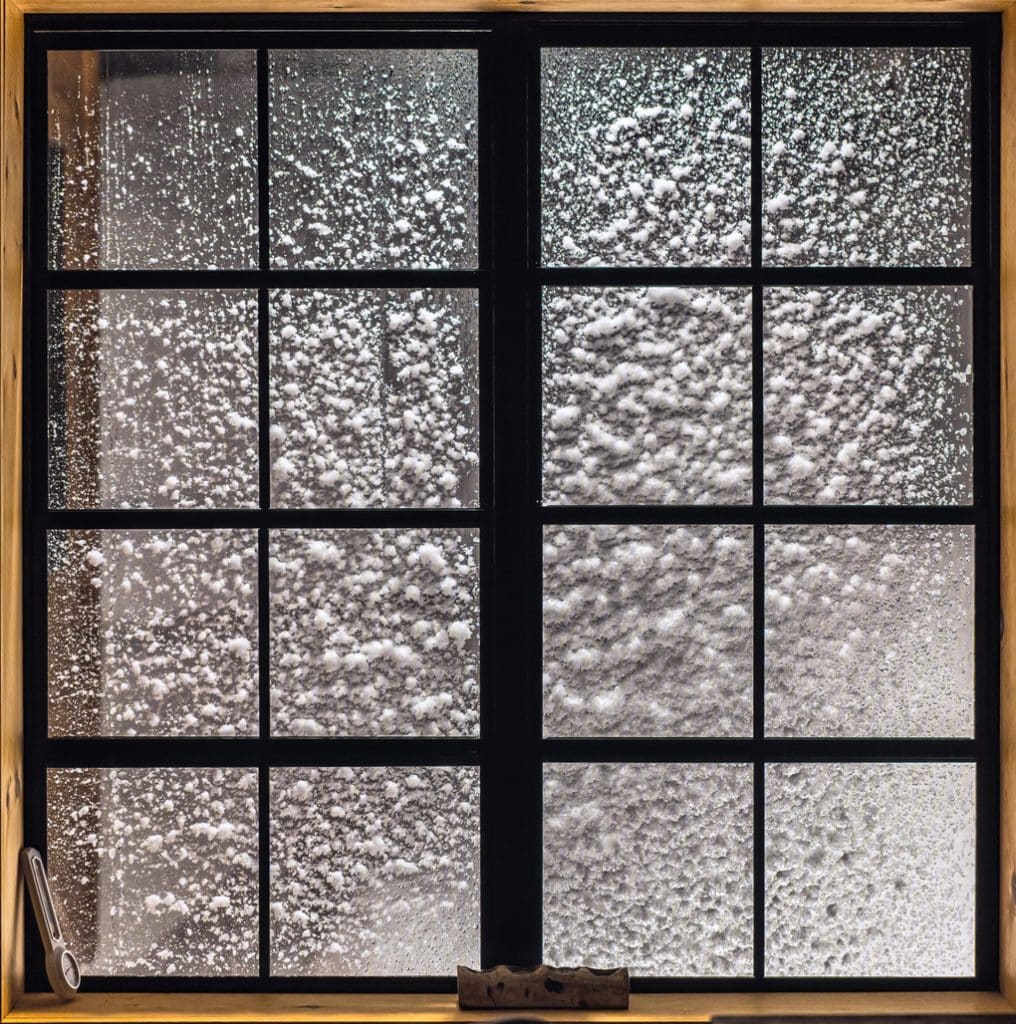 Run Exhaust Fans Regularly
Another thing you want to do to prevent ice buildup in your Calgary windows is to run exhaust fans regularly. The ventilation fans in your bathroom and kitchen helps remove some of the moisture out of your home. You do want to make sure the exhaust fans blow air outside as opposed to simply circulating the air around. Simply circulating the air around with regular fans may make the problem worse.

Weatherstrip Your Windows
If it seems like you've tried everything and nothing seems to be helping, you can opt for weather stripping. This is basically a process of adding extra insulation on the most vulnerable parts of your window such as on the bottom, middle, near the joints, and the top. The problem may be caused by moisture coming in from the outside rather than the inside. The extra installation will provide another layer of protection so that there's no ice forming inside your windows. If you need help with weather stripping, a local window company in Calgary can help with installation.

Change Your Windows
If your windows are older or damaged from lack of maintenance, it might be time to get a new set of windows. There may be space between the joints, cracks in the wooden structure, or other common problems you see with older or damaged windows. In some cases, you may be able to opt for repairs. You can replace the glass and fix the frame if the damage isn't too extensive. It's a cheaper alternative to getting a new set of windows installed in your home.

These are just some of the ways to prevent the buildup of ice during the winter season. Test all of these methods out to see if it stops the ice from forming. If nothing helps, then it's likely that you have a problem with your windows or how it has been installed.

For all of your window replacement and installation needs, Window Seal West will provide professional and quality service. Window Seal West is your 100% Canadian-owned window replacement and installation company serving Calgary, Edmonton, and Red Deer. For the best in high quality, energy-efficient windows and doors at factory direct pricing, Window Seal West has you covered. Questions or comments? Contact us by phone at 1 (877) 818-4211 or email us at [email protected] www.windows-west.ca