0$ Down & 0% Interest, No Payments for 12 Months!
Windows and Doors in Salmon Arm
Windows Replacement and Installation
Window Seal West has been serving its clients Canada-wide for over 10 years. We offer factory-direct pricing on our windows and doors so our clients will receive the best available pricing. Vinyl windows and doors in Salmon Arm. Vinyl windows replacement and windows installation services. Visit our showroom to view new windows and doors. We guarantee this, along with offering the best products accompanied by the best service in the industry. Our energy-efficient windows installation and windows replacement services are the best in quality and performance. We pride ourselves in offering economic and value-based solutions for all our clients. Our windows replacement company is here to help you. Our fully customizable manufactured windows will fit your home perfectly to add more light and beauty.
PREMIUM WINDOW MANUFACTURER
All our products manufactured locally in our Calgary facility.
I ordered three windows. Very good quality. Sales representative Mike explained everything in details. The price was very pleasant in comparison with other companies. And installation was quite quick and clean. I will definitely recommend this company. Thank you for your professional work!
I dealt with Vlad Nemchuk as my sales rep. I was a little overwhelmed by the vast selection of windows and doors but he explained everything and walked me through my selections. The installers were VERY fast, clean and the whole process was surprisingly painless. I would highly recommend Window Seal West if you're looking for windows or doors. My new windows look fantastic and change the whole look of my house inside and out. I live on a relatively busy street and have noticed a drastic reduction of street noise now. I'm LOVING it!!!
I received am excellent customer service and a good price from the sales representative Max. He was very professional , helpful and knowledgeable as well as the installers. They came on time, the installation was quick, and they left the areas clean. I am very happy with the product , I am glad I chose the right company to replace my windows and a patio door.Highly recommended !
We've had 2 windows replaced by Window Seal West and had a great experience both times. Our last window replaced was completed by a kind gentleman, Orest. He was very professional and even went out of his way to help fix a seal on our front door free of charge. Full marks. Thx WSW.
They all are specialists of window making and installation. They have great service, too. You may be full satisfaction with this company. Great financial plan. I has recommended to my friends. They all , my friends, are happy. Todsy I have a little problem, twisted Bug Mett. They fixed on the site immediately. What a great service and quality job.I really love it.
Wonderful experience with all the window replacements for the whole house. The people did a great job installing the windows, and cleaning up after. Very friendly employees and great value compared to other places we got quotes for. Thanks!
I use Window Seal West services from 2015.I ordered more than 200+ windows from them as well as 30+ doors in past five years. I have couple of projects every year.Customer service is great, and windows and doors quality is fantastic. I never had any problems with their products.Vlad project manager is very informative and helpful when i need to order something custom.I like that windows and doors made by Window Seal West are being build in Calgary. It usually takes from 2 to 3 weeks to have my order ready from manufacturing to pick up.I will highly recommend this company to others.
First off we had Max come by and do a estimate for our three front windows. What a fantastic guy he was. Not only was the estimate reasonable and fair, Max was so personable and friendly. He was prepared with showing us the quality we would be getting. He brought with him a sample of the window itself and colour samples as well. He explained everything about the windows from where their made to how they are made. He also kept in touch with us during the time that the windows were being made and to the date they would be ready for installation.The window installers were super friendly and efficient. These two gentlemen were from Moldova (unfortunately I don't the the correct spelling of their names) and explained what all they were going to get done for us. They took time to fix up three of our other windows as well, which was amazing! They both took time out of their day to chat with our family about who they were, I loved that. Very friendly gentleman. The workmanship was great.I would absolutely recommend and have this company do windows for us again. All these gentlemen made our process super easy and comfortable. Great windows too!!!
Vadim and Yuriy, in my eyes make this company what it is. They worked hard and were very honest letting us know tips and tricks on how to ensure we got the most out of our windows. Vadim was/is great with communication and building a connection with his client.Thanks guys.
Its excellent reliability and excellent service, Adam is always precise on measurements and professional. He measured all my 33 windows successfully. After a couple weeks later Vadeem showed up with all his crew, which are very professional, fast and clean.I reccomend this company to all my friends and family.Thank You Again.. 😊
Was dealing with Vlad. He did about 10 properties for me. Windows are great, installers are friendly and hardworking people.Will highly reccomend them to my friends and family.Thank you
Adam went through the details of the contract and made revisions accordingly. Vadim and Yiruy were great and so professional, they cleaned up and respected my home every day during the installation. My windows look great and I am so impressed with the quality.
We had a great experience with Window Seal West!! The team that came to install had everythjng done in 2 days and i could not be happier!! I would recommend them to everyone. THANKS 😊
Changed our doors and windows at the house of my parents. Our neighbors recommended.Very efficient, the installers were professional and left the place clean and organized!!Would recommend!
Several months ago we decided to replace windows in my house, the previous windows made our home look dated.  We found Window Seal West through Homestars, researched this company, fully licensed, well organized and more important this is factory, they produce windows themself.  Amazing quality product and waranty direct from factory.We replaced all our windows with this company. It was the best experience with contractors starting from the sales all the way until the job has been completed. The cost was very reasonable for a great quality window.Thank you Windows Seal West.
Orest and Andrei were extremely professional, they showed up exactly on time, were finished the project earlier than anticipated and cleaned everything. The end result was exactly what we wanted. Highly recommend!!
This company is all Canadian and manufacturing in Calgary Alberta which is local. The window products are of excellent workmanship. The price is also right and no gouging! The installation and service is beyond excellent. I am very satisfied with new window and would highly recommend Window Seal West!
Booked a free consultation to replace our old patio door and bedroom window.Sales Person Vlad Nemchuk was helpful and professional. After 3 weeks later my order arrived and installers did a great job.They also changed rotten frame under my window without extra charge, and cleaned up after install.I will definately recommend them in future.Thank you for a great job and customer service.We really love our new windows. It's was peace of mind to work with windows seal west. Vlad Nemchuk was great salesman and installers did a great job. Would recommend! Thank
Excellent customer service. Professional. Very good prices. I strongly recommend you. Large selection of doors, windows and other products. Looking for stress free service? Call them today. Stop shopping around you won't be able to found a better deal.. Support our local economy.
Great company and service. Replaced 5 windows and entry door. My custom order was completed from manufacturing to install in 3 weeks.Installers were polite and hard working people. Very happy with results and price.Vlad was very helpful and informative.Will recommend them to my friends and family.Thank you to Window Seal West team.
I had three other estimates to replace both my front & back doors. After a Google search I reached out to Window Seal West as a forth estimate. I met Sergey who came out to my house to review the job and talked about their door construction. Then the next day Sergey sent me the estimate which I found to be a fair price for the job. I signed the contract for the install and never looked back. This is a very professional business with qualified people right from the start to job completion. Sergey came out to my house shortly after the installers left to review the job with me to make sure all was well and I was happy. What else can I say other then top notch and customer comes first. I would recommend this company in a heart beet for any door or window install. You won't be disappointed.
Had a great experience with Window Seal West. Vlad came to our home, took measurements and gave us a very competitive quote. We were very fussy about details such as paint colour, custom wood jamb extensions, etc., but Vlad assured us that this would be no problem.On installation day, we were pleased to find that all of the windows arrived exactly as we had ordered. The installers, Vadim and Yuruly, were fast, professional and friendly. From the time they arrived until the time they drove away was less than 6 hours. In that time they installed 11 windows on 2 floors, completely cleaned up afterwards and even hauled away the old windows. Amazing!I would definitely recommend these guys for any of your window needs.
After meeting with salesman from Window Seal West, we got a clear understanding about the whole process and different options.I choose my products and the installation took place when the products were ready.Installers were on time, friendly and cleaned everything's.I want to thank Window Seal West personally for the great work they have done with my project.Thank you
Timely, professional and extremely honest. I thought I needed a complete window replacement but Max assured me all I needed was a much less expensive repair.
After last rains I had noticed moisture condensation on Windows glass units. Ordered replacement of several glass units from these guys. Work was done fast and professionally. Good job!
Have used this company twice , the guys are great , very professional approach in great customer service.Both times Vlad been very flexible and helpfulHighly recommend this company
I had our windows replaced by Window Seal West and was satisfied with the result. The installers were high qualified and they cleaned up after the work. I really liked it!
Very happy with every aspect of getting a new window. Everyone from the sales person, through to the installers was very friendly and knowledgeable. The window itself is excellent and exactly what we asked/were looking for.WSW was recommended by a co-worker and I understand why. Highly recommended, and the windows are made in Calgary to boot.
We had been looking to replace our windows for 5 years, but it was extremely difficult to find a good contractor in Golden because it's a small town in BC. We got a flyer for Window Seal West and they had people come out from Calgary within days of calling them. They brought an example of their windows, did a quote right away and by the end of the visit it was clear no one in town or any place in Calgary we talked to could match their price, and the quality was also better than anything we had seen. Once the windows were made they had them installed in two days and they look amazing! We are very satisfied and would recommend these guys to anyone looking for windows!

Honest
& Transparent Service
We uphold our values in order to provide exceptional service to our clients. There are no hidden costs or compromises.

Professional &
Friendly Team
Our team of professionals are not only experts in their fields but all-stars in customer service and satisfaction.

High Quality Windows Made For Salmon Arm Weather
When it comes to Salmon Arm weather. Our windows are made with Salmon Arm's harsh winter in mind.

We Can Help You
Choose Your Windows
Our process ensures we are helping you choose the right windows for the right space with the right idea in mind.

Excellent Installation
Practices
Our experience over the years has only made this process more efficient. We pride ourselves on getting it right, the first time.

20 Years Experience In Window Installation
Our decades of experience allow us to be industry leaders making a difference for each and every client and their windows.

Honest
& Transparent Service
We uphold our values in order to provide exceptional service to our clients. There are no hidden costs or compromises.

Professional &
Friendly Team
Our team of professionals are not only experts in their fields but all-stars in customer service and satisfaction.

High Quality Windows Made For Calgary Weather
When it comes to Calgary weather, you don't want to be left in the cold. Our windows are made with Calgary's harsh winter in mind.

We Can Help You
Choose Your Windows
Our process ensures we are helping you choose the right windows for the right space with the right idea in mind.

Excellent Installation
Practices
Our experience over the years has only made this process more efficient. We pride ourselves on getting it right, the first time.

20 Years Experience In Window Installation
Our decades of experience allow us to be industry leaders making a difference for each and every client and their windows.
8241 30 St SE Unit 1, Calgary
Windows and Doors In Salmon Arm
Time for upgrade
There are many reasons to upgrade your windows and doors in Salmon Arm. If you plan on selling your home in the near future, energy-efficient windows and doors can quickly improve the appearance of the house and may help enhance the value of your property. If you own or are buying an older home, updating the windows and doors may help trap in heat and air to lower your energy bill.
Windows and doors companies also have access to a variety of windows and doors styles that were likely unavailable when you last purchased windows and doors for your home. Some modern styles make it much easier to clean the exterior glass surface while others allow uninterrupted light from top to bottom. From aesthetics to functionality, the benefits to window upgrades far outweigh the cost for many homeowners.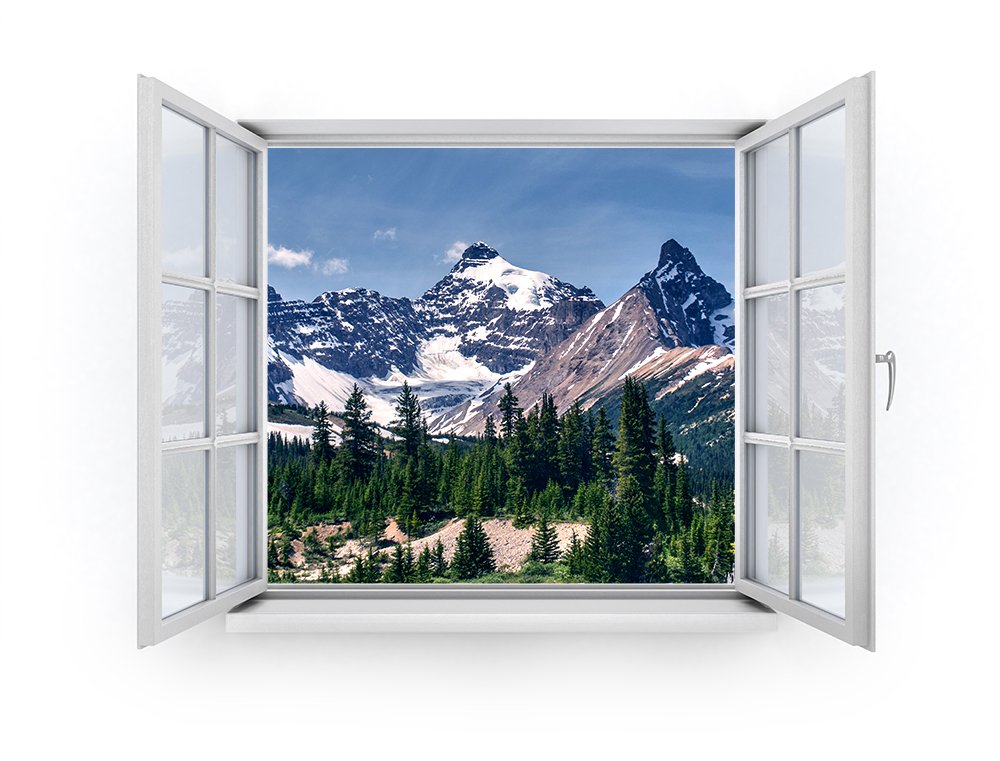 The Ultimate Window
Replacement Method in Salmon Arm
Our goal is to keep your financial investment to a minimum while helping you secure quality windows that improve the efficiency and curb appeal of your property. This is why we offer factory-direct pricing on all windows for Salmon Arm residents. We take the time to source the highest quality windows available, and then we do everything possible to deliver big savings to our customers. The more you save on your windows, the more you benefit from upgrading.
We also strive to provide fast, friendly window installation services. Our well-trained, experienced technicians respect your property as they would their own, and they're always willing to answer questions that help you make the best decision for your property. Window Seal West is your one-stop destination for quality windows that enhance your property without stretching your budget or wasting your time.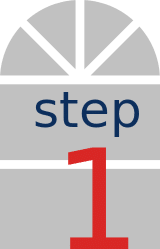 CONSULT
We offer in-home consultations to help you find the perfect window replacement for your home.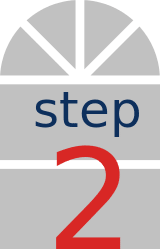 QUOTE
Our competitive pricing allows us to offer clients factory- direct pricing, without compromsing quality.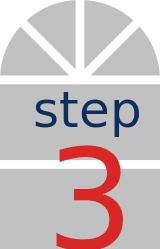 INSTALL
Decades of experience make this, the easiest part of our process. We work towards efficiency and satisfaction.
My circumstances for changing my window and door were unfortunate. Window Seal West came recommended by my insurance company and the guys' service was extremely professional with things done timely. All my questions were answered and my new stuff is more efficient and better secure than what I have before. Thanks again guys!
I love our new French doors on the patio! The design is amazing and makes our patio feel like a little café. It took a while to find the right door, but this one is perfect! Highly recommend Window Seal West if you want great design, install and service.
Quick install, done on time, these guys know what they're talking about. Sergey is really knowledgeable and helped me make the right choice for our basement windows. Cheers!
Replaced all the windows in my house. Best quote from Alex with some helpful advice. Crew came when scheduled and finished in one day. Windows are very nice! Had one glitch which they rectified with no issues. Highly recommend this company.
We hired Window Seal West to produce and install new windows and doors. We enjoyed being able to visit their showroom and see the product. The salesman Mike was helpful and knowledgeable, the estimates were done in our home immediately. The product arrived in a very timely manner. The three-man crew did an excellent job with attention to detail. The inside was finished very nicely with all the necessary trim and modellings. We were very happy with the finished product. We would highly recommend them to others.