Replacing your old windows with new ones can be expensive. Costs can go up as high as $1,000, depending on the size of the window. This can quickly add up if you need multiple windows replaced. That's why you want to do whatever you can to save money on replacing your windows. Here are five different things you can do to pay less for your windows.
5 Tips To Saving On Your Window Installation in Calgary 
1. Consider Builder Grade Windows
Did you know that builders often look for lower grade windows for greater profit margins? You want to go for builder grade windows if you are working with a small budget. Whether you need window installation in Edmonton or in Calgary, you probably want to make sure that the window does a great job of keeping your home warm.
While builder-grade windows are less expensive, it doesn't mean that they aren't effective. If you get these windows from a great manufacturer, they'll still be great windows that will last you for many decades. Labelling can make it confusing when looking for builder grade windows. When shopping around for these windows, ask the sales clerk what kinds of windows builders usually purchase. They'll lead you in the right direction.
2. Opt for the Bare Necessities
There are many different things that can drive up the costs of new windows. This includes style and material. You want a window that can deal with colder temperatures without any problems. At the same time, you don't want to pay a premium for things that you don't necessarily need.
There are also other options you'll be presented with. Think about what you actually need versus what you want. It's easy to get carried away when you're in shopping mode. There's no issue with getting upgrades if you have a bigger budget to work with, but if the point is to replace your old windows, you have to be very strict.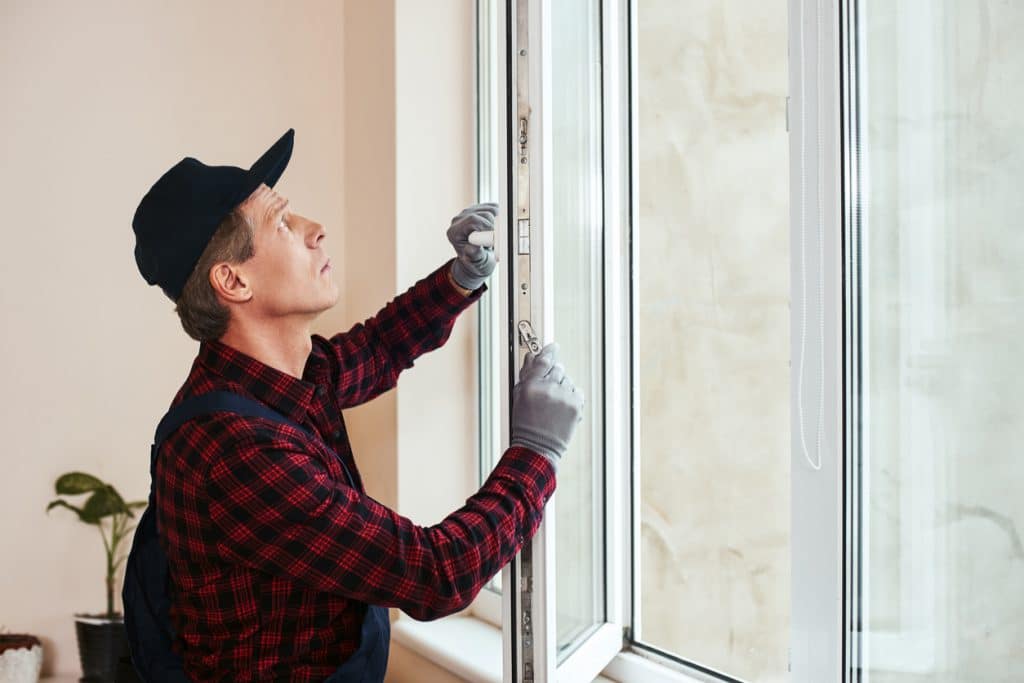 3. Go With Energy Efficient Windows
Energy-efficient windows will cost more than regular windows. However, you'll be surprised to learn that it will save you more money in the long run. It's estimated that you can save anywhere from $125 to $465 a year. The reason why energy-efficient windows save you money is simple.
These windows are designed to prevent heat or cool air from escaping your home. They offer better insulation than regular windows. When combined with smart thermostats, you will end up saving a significant amount of money on your heating and electricity bills.
4. Shop Around for Different Brands
One thing that may be surprising to you is the fact that different brands will have different pricing for the same or similar windows. If you are dealing with a dealer that only carries a few brands, you want to go elsewhere to see if you can get better prices. You can find a Edmonton window company that offers a range of different brands to suit your needs. 
You should also talk with your contractor to secure the best prices. Contractors have a better idea of where to look. They'll have the connections you don't, so you want to go with a contractor that is willing to go the extra mile to help you. Some will promise you the best prices from the get-go so that you can save on the total cost of window replacement services.
5. Shop Around for Contractors
At the end of the day, contractors have different rates based on many factors, from company rates, access to material, to even location. For instance, the costs of window installation can differ from the costs of window installation in Edmonton. That's why you don't want to stop at the first quote you're given by a window installation company
Start shopping around and talk to as many contractors as possible. At the same time, be aware that the price shouldn't be the only thing affecting your decision. You want to look for company reviews, ask for references, consider the company experience, and more.
In conclusion, replacing old windows does not have to be as expensive as you think. Yes, the costs can get really high when dealing with multiple large windows. But by being resourceful and putting in the time, you can save hundreds of dollars on window installation by finding the right window company.
For all of your window replacement and installation needs, Window Seal West will provide professional and quality service. Window Seal West is your 100% Canadian-owned window replacement and installation company serving Calgary, Edmonton, and Red Deer. For the best in high quality, energy-efficient windows and doors at factory direct pricing, Window Seal West has you covered. Questions or comments? Contact us by phone at 1 (877) 818-4211 or email us at [email protected] www.windows-west.ca